Pet Stop Products
Pet Stop offers a variety of packages
Quality Pet Fence Products by Pet Stop®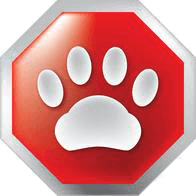 Why Choose Pet Stop Brand®
The Pet Stop® Brand of Pet Fence Dog Fencing Systems differentiates itself from it's competitors by engineering and offering a number of patented features making Pet Stop the Most Advanced and the Most Humane pet fence product on the market. In addition, our unique Gentle Steps training experience that has been proven to more quickly teach your pets their boundaries.

We want you to not only have a superior sales experience and customer service, but also a superior product. Standing head and shoulders above the rest, Pet Stop brand products are made with the finest materials and cutting-edge technology.
Exclusive Warranty
UltraCare

Our competitors offer some sort of warranty to cover manufacturing defects, but only Pet Stop® offers UltraCare! This exclusive warranty goes above industry standards by offering not only a lifetime warranty against manufacturing defects, but also protection against accidental damage.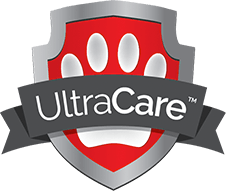 Great products and great training. I love my dogs and I never worry about them getting out of the yard even if there are other dogs in the street. One of the best investments I have ever made. I give them TEN stars.

Joan Hicks

---
Pet Stop products are carefully Designed, Engineered, and Made in the USA from imported components by people that love their pets just like you do. Pet Stop is one of the last holdouts in an industry that has gone crazy for offshore manufacturing. Even the original dog fence company, Invisible Fence, is manufactured in China these days. We don't feel keeping your pet safe and happy at home is a responsibility that can be outsourced to foreign countries. We'll spend a little more, make products we can be proud of, and have nothing to apologize for later.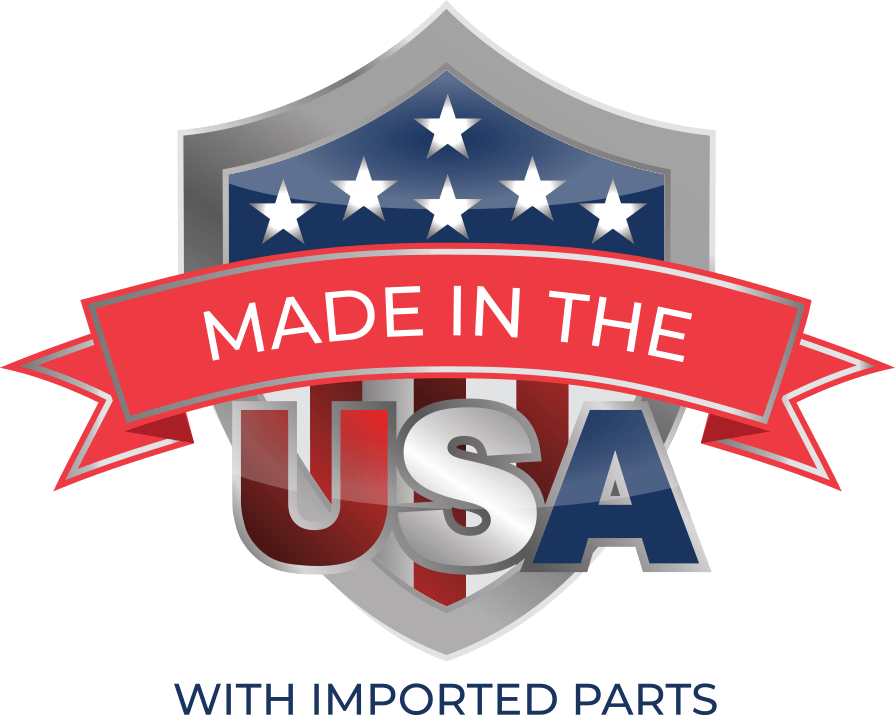 Our Pet Stop® Products
By Pet Stop Pet Fence Systems of Alabama
Pet Stop® Packages

---

---

---

EcoLite™ Plus with LINK™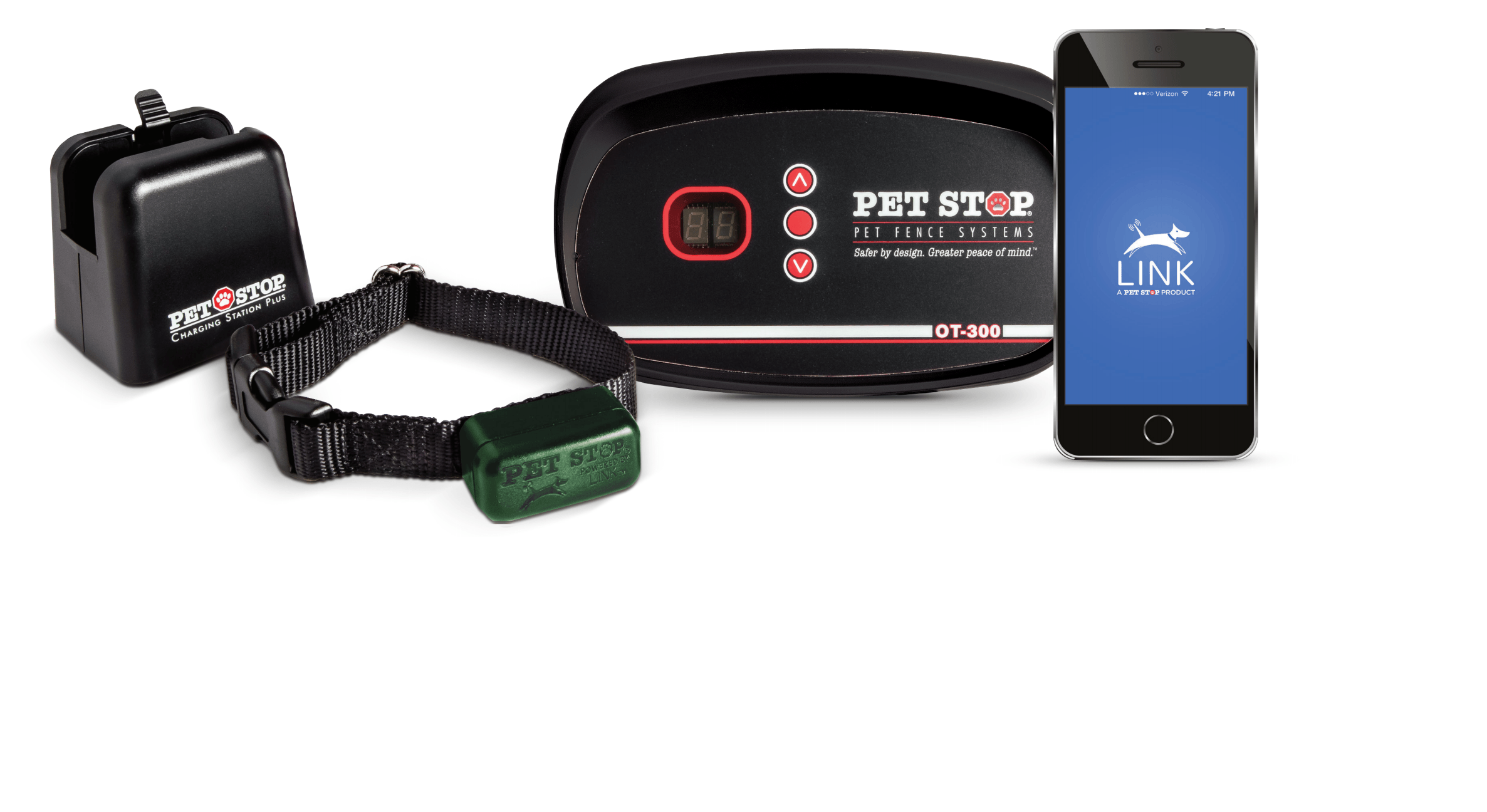 EcoLite™ System w/Link™ Technology comes with a Charging Station Plus. The EcoLite Plus Receiver is state-of-the-art in pet fence technology. It's small, lightweight and features an optional night light for monitoring your pet's location in low light or at night.
PCC-200 Pro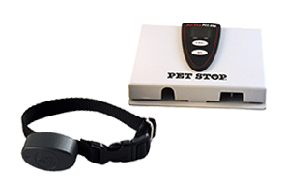 The PCC 200 Pro is available through participating dealers nationwide and was the recipient of the Consumers Digest Best Buy Award.
OT-300 Outdoor Transmitter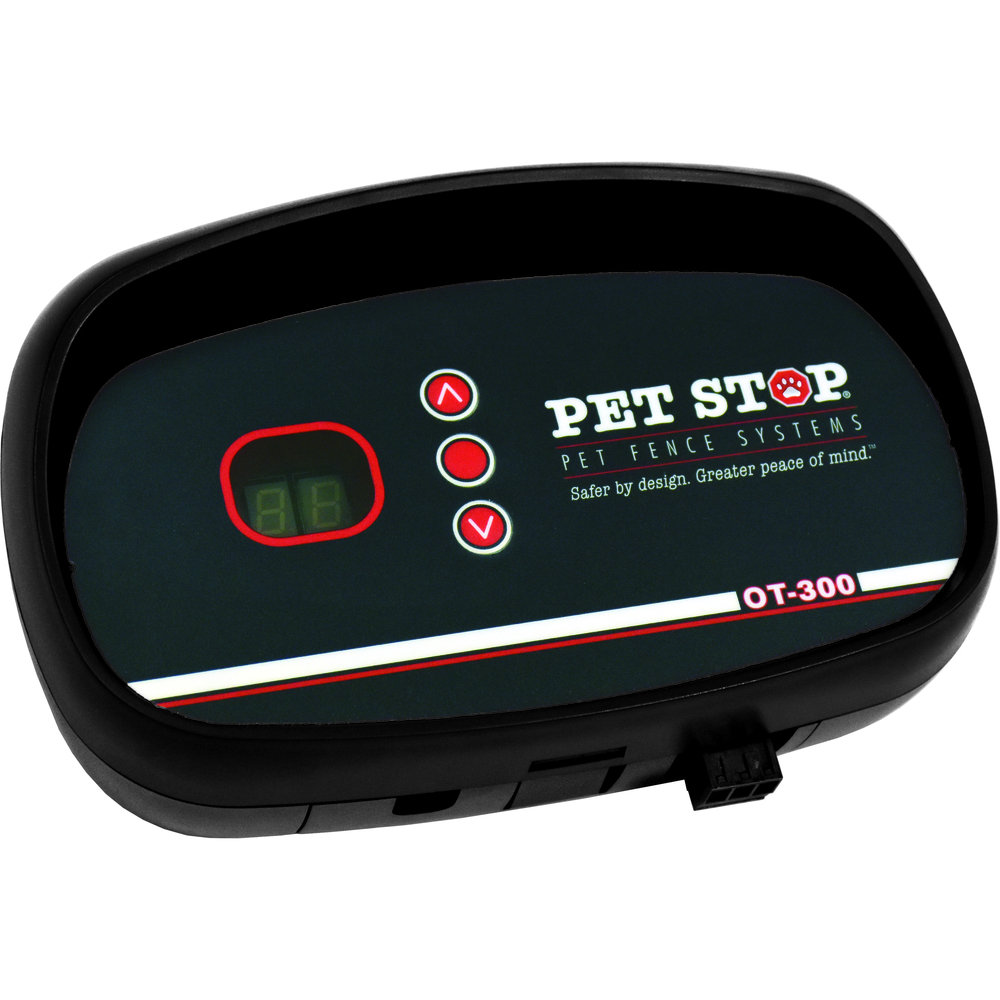 The top of the line. Has all the great features unique to Pet Stop engineering with expansion in mind. As modules come available, they can be added at minimal cost.
PCC-200 Pro Transmitter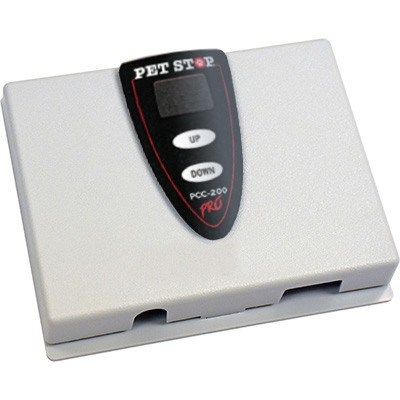 PCC 200 Pro is an economical battery operated receiver that comes with a more economical two-year warranty. While less expensive than the other receivers, it still incorporates many of the most important features found in more expensive models.
Indoor Transmitter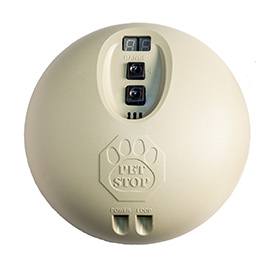 Many people think of electronic dog fence systems as strictly an outdoor affair. But we have a solution when your pet is indoors as well. Using our same highly customizable system, you can specify those places in your home that are free-range and those that need to be pet-free. Pet Stop® offers both a wired and battery operated versions.
Link Receiver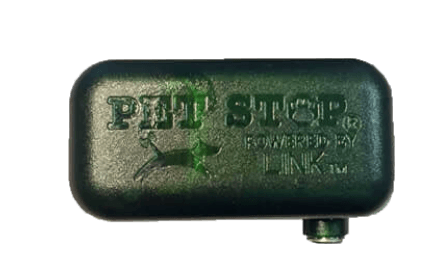 EcoLite's environmentally friendly built-in rechargeable power pack lasts up to 25 years. It's incredibly small and lightweight, weighing just under an ounce. EcoLite's small size makes it the ideal choice for small dogs, yet is effective for even the biggest of breeds.
EcoLite Plus Rechargeable Receiver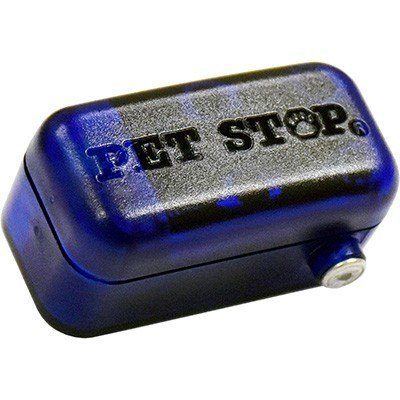 EcoLite's environmentally friendly built-in rechargeable power pack lasts up to 25 years. It's incredibly small and lightweight, weighing just under an ounce. EcoLite's small size makes it the ideal choice for small dogs, yet is effective for even the biggest of breeds.
UltraTuff Receiver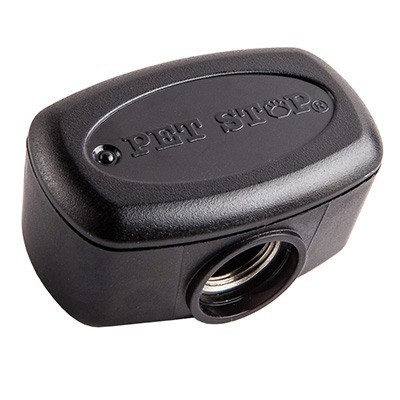 Have a dog who needs a more durable receiver? Our UltraTuff is the solution that is constructed using a tougher plastic. It's the perfect solution for the dogs who are tough on equipment.
UltraMax Receiver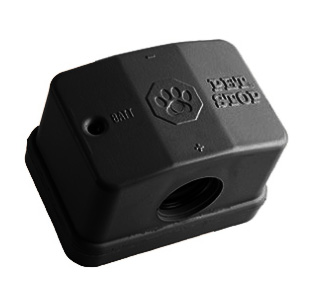 Larger than the UltraElite Receiver®, the UltraMax Receiver® was designed for more determined dogs. Utilizing a highly efficient circuit, the UltraMax features a host of settings, including an adjustable correction that is the most effective in the business in keeping your pets safe and secure.
The Correct Contact Posts
While most dog fence companies offer two or three lengths of rigid metal contact posts, the Dog Fence Experts at Pet Stop know that there are many types of coats and skin. To help provide each dog or cat with the posts best suited, Pet Stop has created ten different contact posts. These include four lengths in surgical steel as well as three lengths of both Comfort Contacts and GentleSpring posts, patented Pet Stop innovations.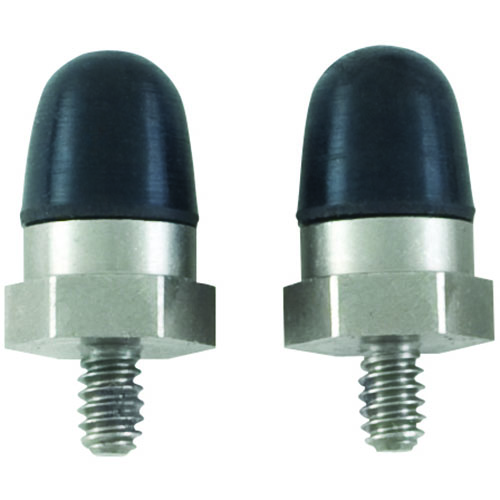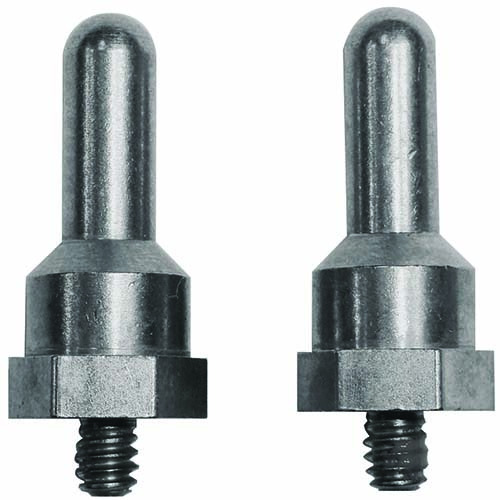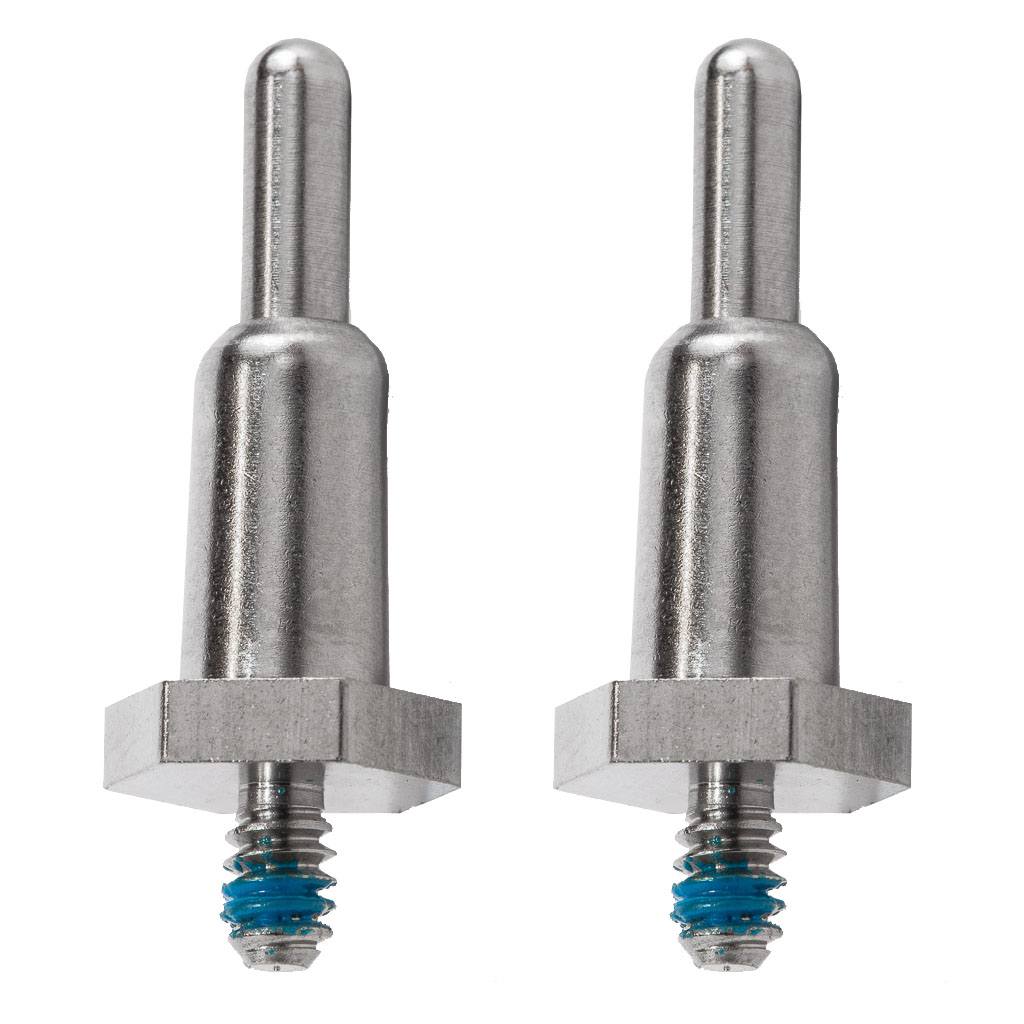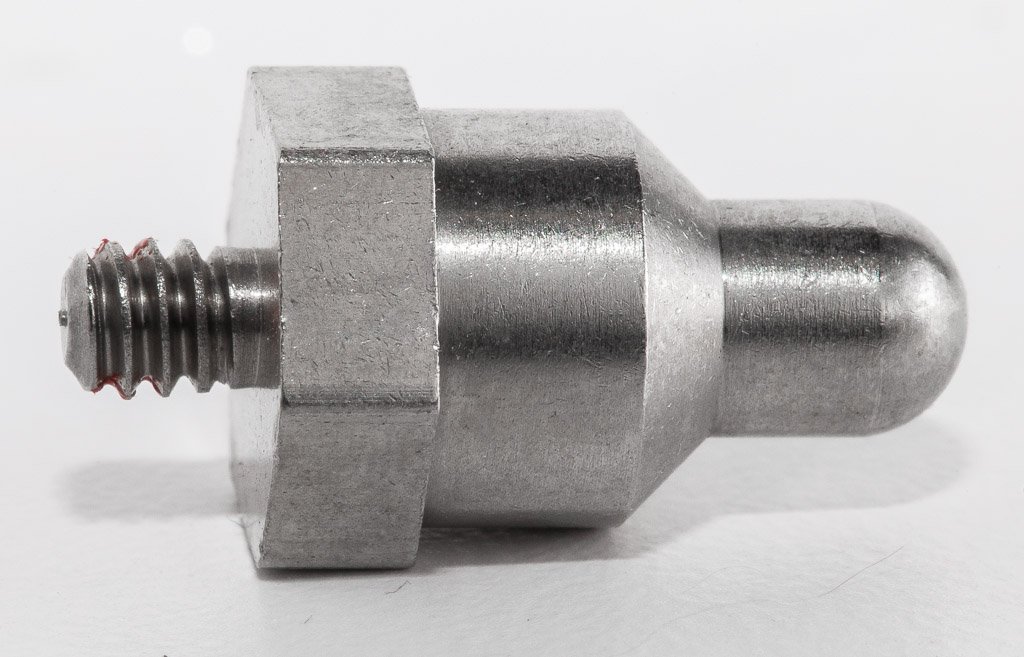 • For many dogs with a range of coat types, our rigid Surgical Stainless Steel Contact Posts will do the job. They come in four lengths to suit many coat types. Fitted properly, steel contact posts maintain skin contact but remain movable while being worn. Correctly fitted, both posts touch skin with slight pressure.
• Our patented Natural Rubber Comfort Contact Posts can provide a very easy touch for dogs with sensitive skin or very thin hair. These come in three lengths for dogs or cats of all sizes. Since they have a much larger surface area, Comfort Contacts are not appropriate for dogs or cats with thick coats which may interfere with skin contact. Correctly fitted, both posts touch skin with slight pressure.
• Dogs with thick coats, especially when they are also long, present particular issues with maintaining skin contact. Patented GentleSpring Contact Posts come in three sizes and were designed to address this specific issue. Each spring contact maintains contact while moving independently to stay in contact with your pet's skin. They apply gentle pressure and can be used on most coat types. Correctly fitted, both posts touch skin with partial spring compression
PowerWizard™ Outage Protection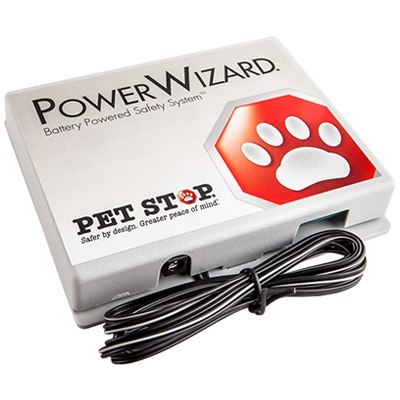 When the power goes out, your Pet Stop® system stays on. That's because the PowerWizard™ incorporates circuitry that couples to a battery to supply power to the transmitter for hours, even days, depending on the battery your Dealer selects. Simply a great way to ensure that your system stays operational regardless of the environmental conditions.
Universal Trainer Remote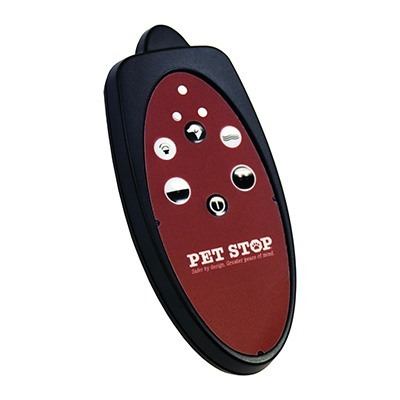 For thirty years the electronic pet fence has provided safety and security to millions of pets from trusted brands such as Pet Stop®, Invisible Fence®, PetSafe® and more. Now you can have confident control of your dog's behavior at home or where ever you go. Experience the same peace of mind your pet fence provides away from home with the patented Pet Stop® Universal Trainer for your new or existing fencing system.
Replacement Batteries
Pet Stop® replacement batteries are innovative, little marvels of technology that work flawlessly with the receiver collar. They're ranked the highest on the market in durability and performance, and they are relatively inexpensive when evaluated next to batteries from companies such as Invisible Fence®, DogWatch®, PetSafe® and the rest.
Pet Stop Pet Fence Systems of Alabama
Call Us Today 205- 982-5196
2010 Old Montgomery Highway, Suite P
Birmingham, Alabama 35244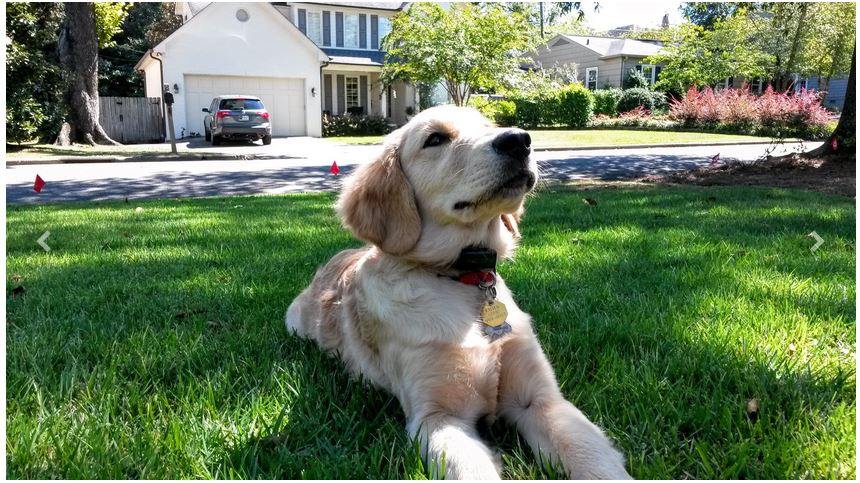 Alabama Service Area
Saint Clair, Jefferson, Shelby, Blount, Cullman, Bibb, Walker, Chilton, Tuscaloosa, Winston, Marion,