Pet Doors & Custom Installation Services
Pet Stop Pet Fence Systems of Alabama
Authorized PlexiDor®, Patio Pacific®, and Hale® Dealers.
---
Top Quality Pet Doors & Custom Installation
Pet Stop Pet Fence Systems of Alabama offers sales and professional installation of many brands and types of pet doors and automatic dog doors. Through our online pet supplies store, we can now offer all the top brands of dog doors or cat doors. Custom sized pet doors and custom installations are available, through windows, walls, patio doors. We are authorized PlexiDor®, Patio Pacific®, and Hale® dealers.
---
Dedicated to Bringing You the Best in Products & Customer Service. We carry many selections in both dog doors and cat doors, from the most economical to the top of the line.

About Pet Stop® Pet Fence Systems of Alabama

---
We've supplied thousands of Alabama families with the very best in pet safety and training equipment since 1994, containing over 10,000 pets. Our Pet Stop® electronic pet containment systems are unmatched in the underground pet fencing industry. We offer the same professional quality products and installation services for pet doors, including dog doors or cat doors, either automatic or manually operated.
About two years after we opened for business, one of our customers asked if we could install a pet door for her. We said no, we had never installed a pet door and couldn't do a proper job. A couple of days later, she called back and said that she could not get any contractor interested in such a small job, and that we should really consider adding pet door services to our offerings. We agreed with her logic, and purchased several different pet doors to determine which were appropriate for our business. After a couple of months, we chose two brands to begin installing, one of which we still offer – Plexidor® Performance Pet Doors. We have installed more than 400 pet doors since then. With access to almost any pet door on the market through our online division, we can now offer a wide variety of pet doors for almost any application, and custom installation services including building steps or other structures needed for their safe and easy use.
Training Your Pet To Use Your New Pet Door
Normally, pets are so happy to be able to go outside that training is a breeze. However, your pet doesn't know what a pet door flap is at first so he will need to be shown how it works. Training isn't difficult. The only mistake to avoid in training is creating fear of the pet door. Try your best not to frighten your pet! He may associate his fright with the pet door and not want to go near it again. Probably the most common way to frighten is to shove him through the pet door. This creates or worsens fear and does not teach your pet what you want him to learn.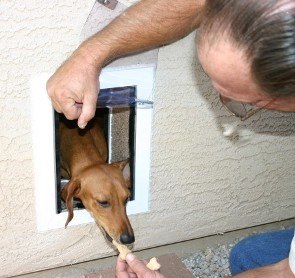 Pet Stop Pet Fence Systems of Alabama
Call Us Today 205- 982-5196
2010 Old Montgomery Highway, Suite P
Birmingham, Alabama 35244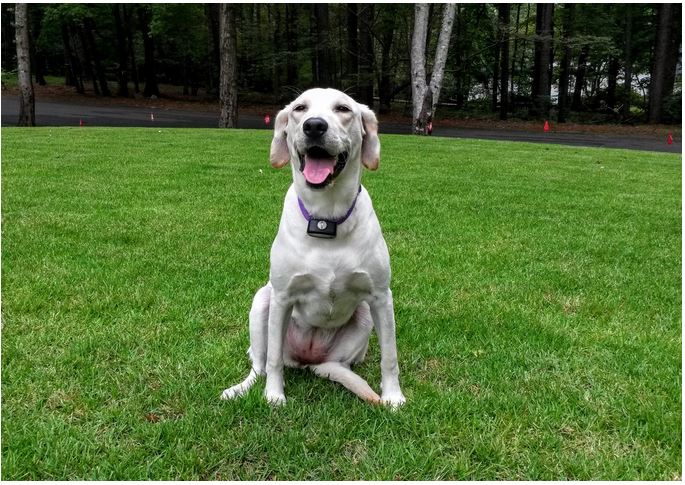 Alabama Service Area
Saint Clair, Jefferson, Shelby, Blount, Cullman, Bibb, Walker, Chilton, Tuscaloosa, Winston, Marion,