Pet Stop® Dog Fencing
Pet Stop Pet Fence Systems of Alabama
Finding A Pet Solution That is Right For Your Dog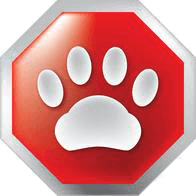 ---
Professional Dog Fencing Products and Expertise
Pet Stop Pet Fence Systems of Alabama provides the Alabama area with professional, custom installations of the most advanced and effective electronic fence systems available today. The safety of your pet is important to us. With our electronic pet fence system your dog or cat will be free to roam outside without having to worry about their safety, giving you Peace of mind.

We will evaluate your dog, listen to your needs and give you recommendations for a dog fence. We guarantee we'll create a customized electronic pet fencing system that you'll be satisfied with!
We Guarantee It!
Freedom & Safety for Your Pet

Pet Stop Pet Fence Systems of Alabama provides unparalleled customer service and support, and even provides independent support for Invisible Fence® brand systems and most other underground pet fencing systems.
We want you to not only have a superior sales experience and customer service, but also a superior product. Standing head and shoulders above the rest, Pet Stop brand products are made with the finest materials and cutting-edge technology.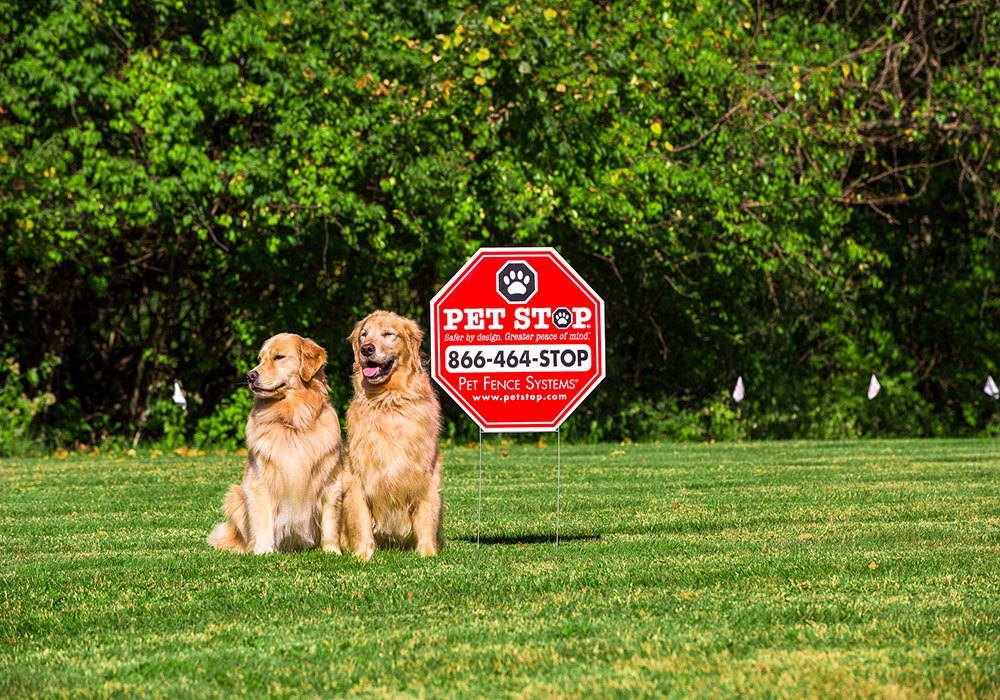 "I have a Pet Stop system at my home. Great system and easy people to work with."

Frank McClure
Outdoor Systems
We provide installations of outdoor underground fencing system that will not only keep your pet safely contained, but can also keep your pet out of your garden, landscaping, pool or other off-limit zones.
Indoor Solutions
Royal Hidden Fence brings the benefits of boundary setting indoors, too. Our technology can easily keep kitty off the kitchen counter, the dog out of the litter box or correct any other behavior issues you may be having.

---
Pet Stop products are carefully Made in the USA from imported components by people that love their pets just like you do. Pet Stop is one of the last holdouts in an industry that has gone crazy for offshore manufacturing. Even the original dog fence company, Invisible Fence, is manufactured in China these days. At Pet Stop, we prefer to see our products being built. Maintaining our own Pennsylvania manufacturing facilities, staffed with our own employees here in the USA ensures that the people who make Pet Stop products share the same compassion and understanding that you do. We don't feel keeping your pet safe and happy at home is a responsibility that can be outsourced to foreign countries. We'll spend a little more, make products we can be proud of, and have nothing to apologize for later.
Fence Layout Custom Designs
We'll custom-design a fence layout to meet your specific needs. Below are some examples of our most common layouts:
Most common
Full Perimeter Loop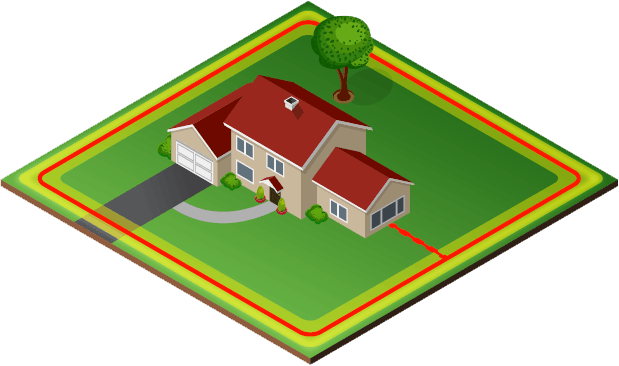 Front or Back Yard
Figure 8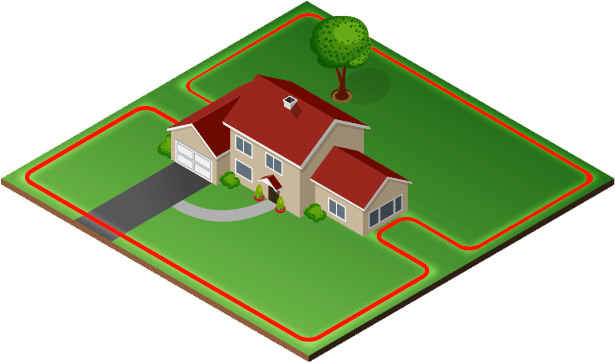 Front or Back Yard Only
Double Loop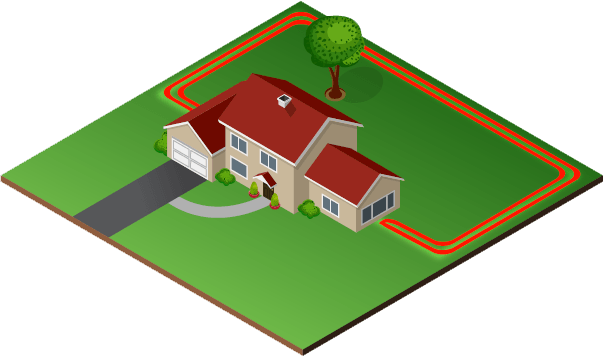 Small Yards
Edge-To-Edge™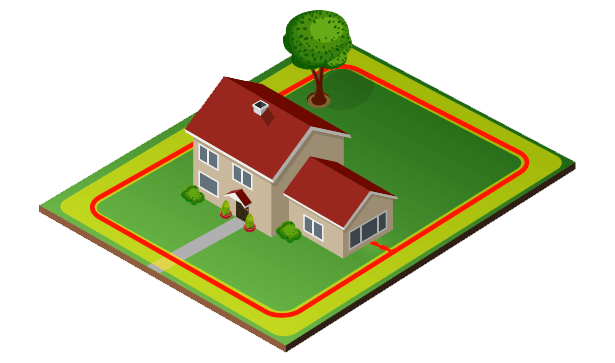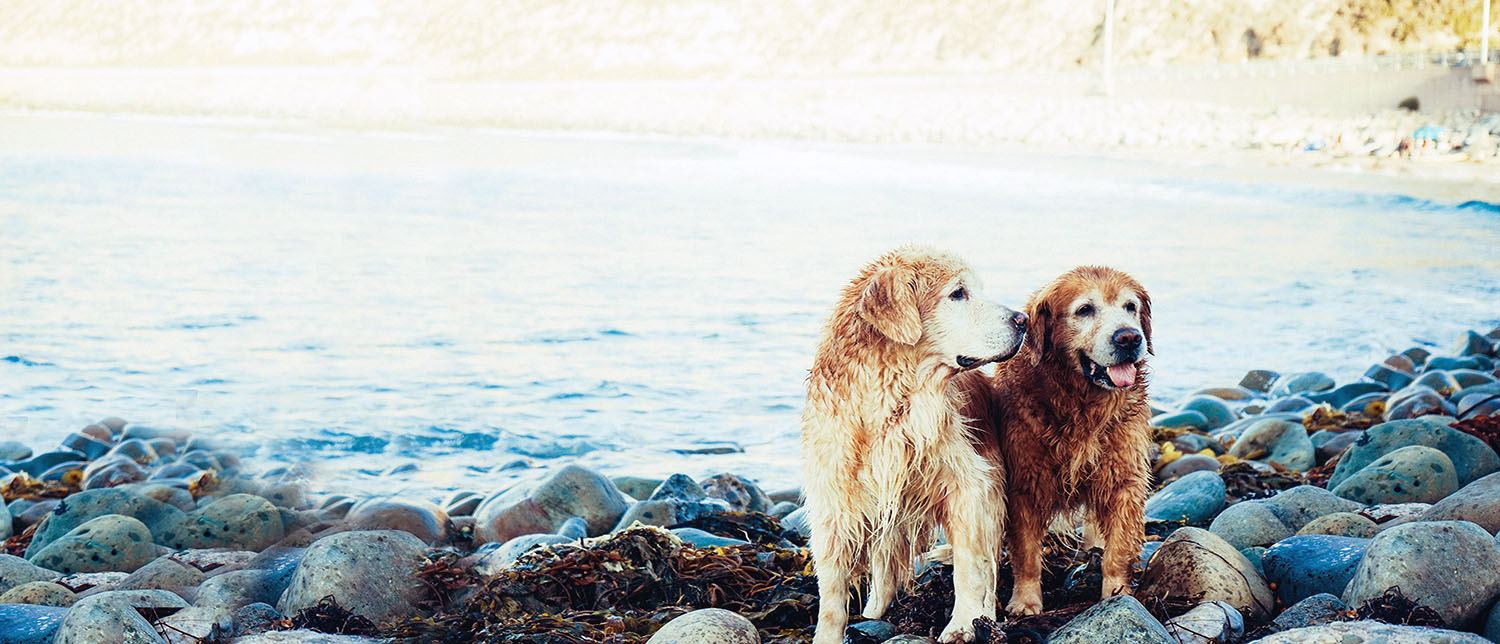 Lake Layout 1
Simple Submerged Loop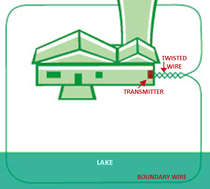 We can install wire in water to complete the required closed circuit. When the submerged stretch of wire is in shallow water (6 ft. deep or less), your dog will learn to respect that boundary just like the ones on land. In deeper water, dogs may swim over the wire, making it unreliable to contain dogs that are real swimmers. Since lake installations can vary a great deal, we will want to discuss your lake job in detail to ensure your satisfaction.
Lake Layout 2
Three-Sided Loop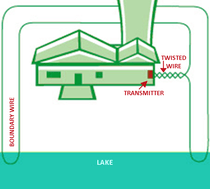 If you want your dogs to be free to swim or wade but still confined to your property on land, this layout may be the right one for your situation. This "inverted double-loop" layout is great for retriever exercises or dogs who love to swim. Since lake installations can vary a great deal, we will want to discuss your lake job in detail to ensure your satisfaction.
Entire Yard
The Perimeter Layout with Exclusion Zone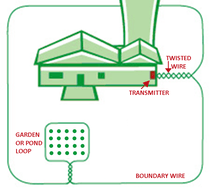 While the Perimeter Layout encloses your entire yard, you can have your garden, pool, playset, or flower beds wired as an off-limits area for your pets. They'll still be able to enjoy exercising on your whole property, without trampling your plants or chewing up the kids' swings.
Indoor Only
Indoor Solutions

Keep your pet away from certain areas of your home with out Indoor Transmitter. Our RoomWizard™ Indoor Transmitter features the same extremely customizable settings and features as the outdoor transmitters, and it can be used either wired or wireless.
GentleSteps™ Training
Perhaps the most important part of the electronic dog fence, the fence training makes sure your pet knows their boundaries. We use a low-stress, pet-friendly training technique called GentleSteps™. Pets learn faster and are much happier with GentleSteps™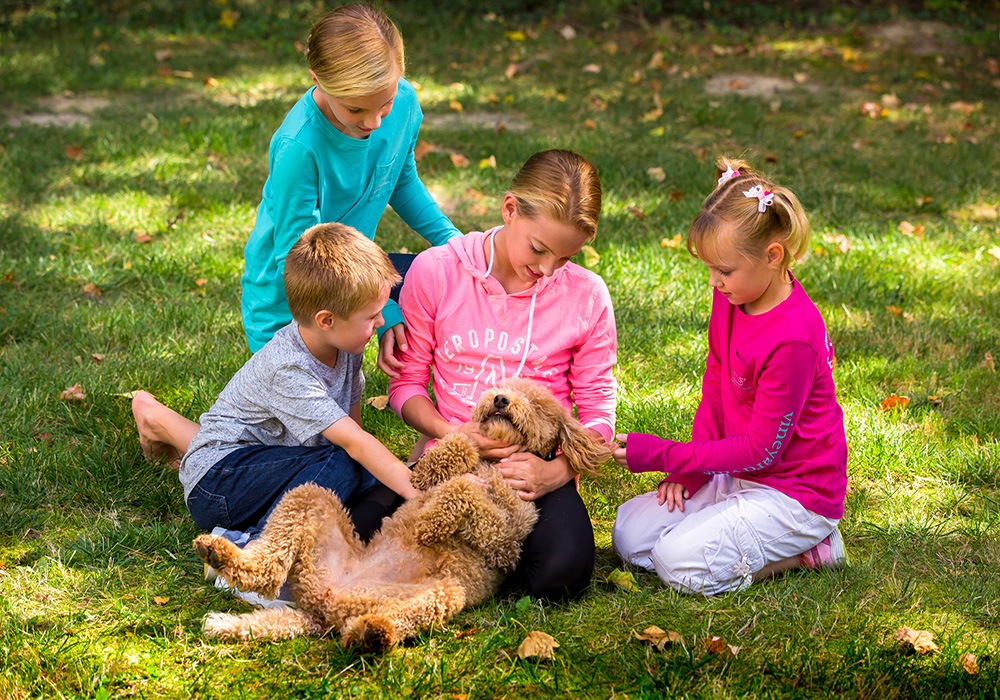 Current Owner Support
Invisible Fence® Brand Independent Service
By Pet Stop Pet Fence Systems of Alabama
For current Invisible Fence® customers, we offer Invisible Fence® compatible batteries and Invisible Fencing® compatible receiver collars. We also offer Invisible Fence® trade-in specials!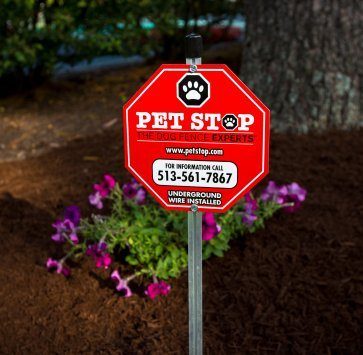 Pet Stop Pet Fence Systems of Alabama
Call Us Today 205- 982-5196
2010 Old Montgomery Highway, Suite P
Birmingham, Alabama 35244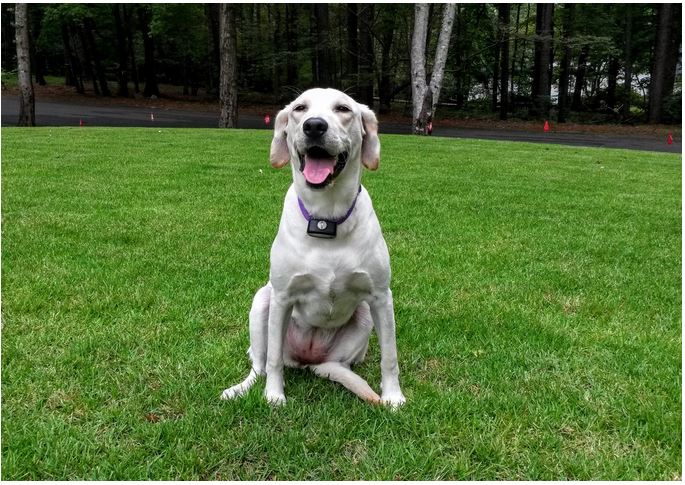 Alabama Service Area
Saint Clair, Jefferson, Shelby, Blount, Cullman, Bibb, Walker, Chilton, Tuscaloosa, Winston, Marion,